We Service, We Care, We Make Sure
Mobile Toilet Rental in Malaysia
With Covid-19, employee protection and safety is now a key focus, especially with regard to the implementation of the required hygiene measures on the construction site. Trust in the hygiene specialist, TOI TOI ensures the ongoing operation of your construction site! We will be pleased to consult you. Stay healthy and let us master the situation in turbulent times with care and responsibility.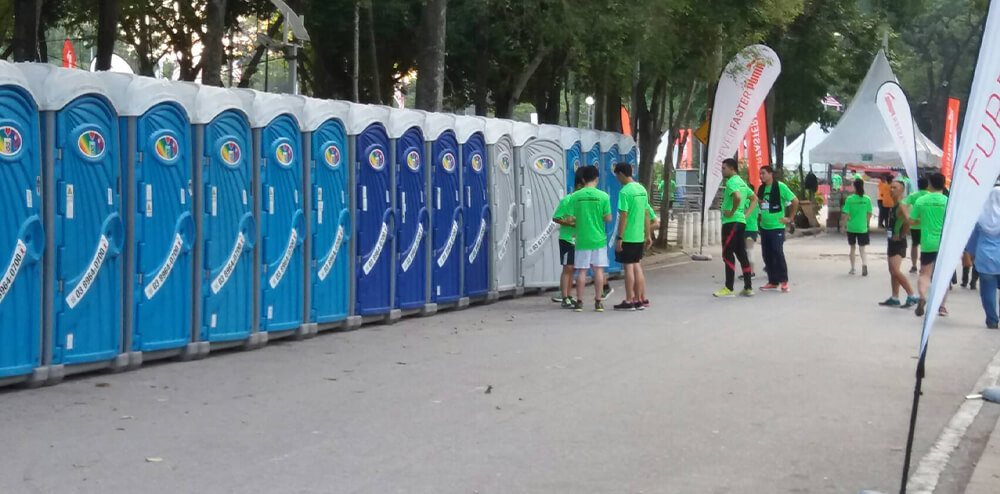 Personal, reliable, committed.
Toi Toi is a division of TOI TOI & DIXI International GmbH, which is the world leader in portable sanitation with locations throughout North America, Europe and Asia.
Founded in 1973, it has been our companies mission to not only provide our consumers with superior service but to offer them a professional alternative as their portable toilet supplier and portable toilet rental provider. From point of contact, to our cleaning and pumping service, to our restrooms and service vehicles, we use the latest technologies and top quality "state of the art" equipment. Toi Toi is also best known for providing portable toilet rental services in a number of locations in Malaysia. Our portable toilets rental is available in KL, Penang, Johor, Perak, Pahang, and more.
DISCOVER OUR RANGE OF Products
TOI TOI product portfolio
Our solutions for your needs